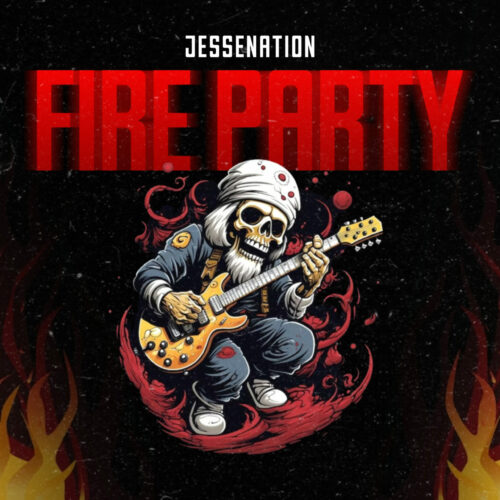 Jessenation, the trailblazing music sensation, is turning up the heat with his electrifying new release, "Fire Party." This scorching track is set to ignite dance floors and captivate audiences with its infectious beats and dynamic energy.
"Fire Party" is a bold departure from the ordinary, showcasing Jessenation's innovative sound and unmatched creativity. The track seamlessly blends genres, creating a sonic experience that is both cutting-edge and irresistibly danceable. With pulsating rhythms, mesmerizing melodies, and thought-provoking lyrics, Jessenation invites listeners on a musical journey like never before.
Known for pushing boundaries and defying expectations, Jessenation continues to establish itself as a force to be reckoned with in the music industry. "Fire Party" is a testament to their commitment to pushing the envelope and setting trends.
Listeners can expect a sonic landscape that fuses elements of electronic, pop, and indie, creating a genre-defying masterpiece. Whether you're a dedicated fan or a newcomer to Jessenation's music, "Fire Party" promises an unforgettable experience that will leave you craving more.
Jessenation's "Fire Party" is available on all major streaming platforms starting November 17th, 2023. For press inquiries, interviews, or additional information, please contact in**@je*********.com
Also, join the #firepartychallenge on TikTok to win exciting prizes.
Follow on IG and Facebook @officialjessenation
STREAM LINK https://onerpm.link/562259874809
The post Jessenation Sets the Music Scene Ablaze with Latest Release: "Fire Party" appeared first on tooXclusive.