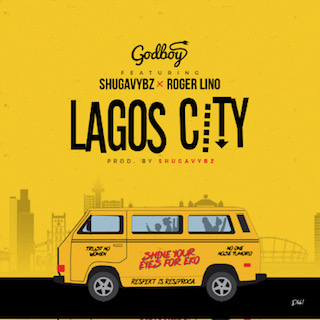 Brace yourself for a musical adventure like no other as Godboy teams up with the exceptionally talented producer Shugavybz and the versatile artist Roger Lino to unleash their latest Afrobeat sensation, "Lagos City." This track is not just music; it's an enchanting journey into the heart of Lagos, Nigeria's dynamic metropolis.
"Lagos City" is more than just a song; it's a musical ode to Nigeria's largest and most bustling metropolis. In the track, Godboy narrates the city's hustle and bustle, showcasing the dynamic and diverse experiences one encounters in Lagos. As the lyrics go:
"Wetin be that we never see for Lagos city,
It is a busy city,
Ogbeni mek you shine your eyes for Lagos city."
The track's catchy lyrics and upbeat Afrobeat rhythm promise to get your body moving. The track is available for streaming and download on all major platforms, so get ready to immerse yourself in the sounds of Lagos and experience the magic of "Lagos City."
Follow Godboy, Shugavybz, and Roger Lino on their social media channels for the latest updates.
STREAM HERE – https://links.myairplay.com/Godboy_Lagos-City
The post Godboy – "Lagos City" ft. Shugavybz & Roger Lino appeared first on tooXclusive.