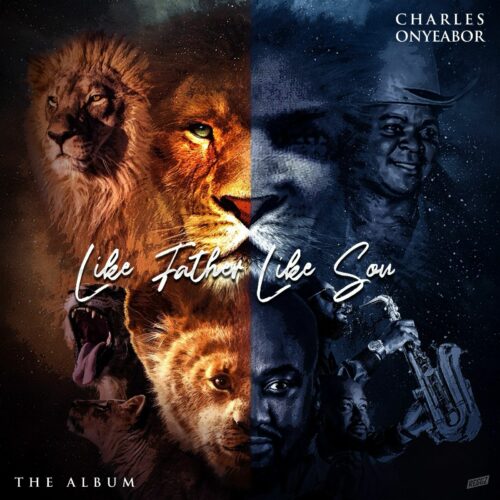 Get ready to embark on a musical journey like no other as Charles Onyeabor, the rising sensation in the music scene, gears up to release his debut album, "Like Father, Like Son," on November 17th. With 18 tracks and two bonus gems, this album is poised to disrupt the airwaves, introducing a fresh sound that transcends genres and captivates a global audience.
The album is a celebration of musical diversity and artistry. Featuring collaborations with industry luminaries such as Magneto, Evry, Creep Giuliano, Vic2kul, Emeia Onyeabor, and Miriam Taylor, the album is a collaborative masterpiece that showcases Charles Onyeabor's lyrical brilliance and the album's magnetic appeal.
Charles Onyeabor defies musical conventions, seamlessly blending Afrobeat, R&B, and country influences. This debut album is a testament to his commitment to pushing boundaries and creating a sound that resonates with a global audience. The multilingual approach, incorporating English, Pidgin, Italian, and Igbo languages, adds an extra layer of authenticity and universality to the musical experience.
Charles Onyeabor, hailing from Enugu State in Nigeria, is a visionary artist making waves in the music industry. His debut album, "Like Father, Like Son," is a reflection of his passion for storytelling through music with a vision to continuing the legacy of his legendary father, William Onyeabor. With a unique blend of cultural influences and contemporary beats, Charles is set to make a mark in the hearts of music enthusiasts worldwide.
Listen Here: https://li.sten.to/likefatherlikesonalbum
The post Charles Onyeabor Unleashes Debut Album, "Like Father, Like Son," Redefining Musical Boundaries appeared first on tooXclusive.