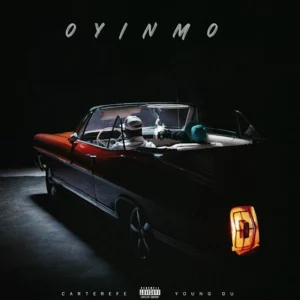 Carter Efe returned to the studio with this incredible song, "Oyinmo." Young Duu, a rising star in Nigerian street-pop music, was brought in to provide a polished performance for the new catalog, which was published in 2023.
This eagerly awaited collaboration was made possible in large part by Carter Efe, who is renowned for his dedication and love for creating great music. The two musicians, who are of Nigerian descent, excelled at this soundtrack with a street-pop vibe that will astound listeners.
You can listen to and watch the official music video of "Oyinmo" by Carterefe ft. Young Duu here.